Neuse River Comes Alive in Spring
After a long winter filled with some of the craziest weather I have seen, Oriental, and the Neuse River are springing back to life. The water has warmed up, the seasonal businesses are open and ready to go, and our quiet little town is ready to show everyone why this place is so special. Life on the water is what Oriental is all about! For over fifty years, this small village has been The Sailing Capital of NC, and with thousands of boats in the area, it is easy to see why.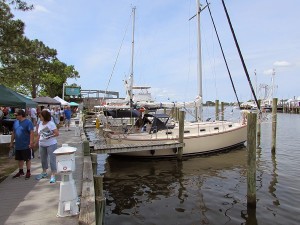 If you don't have a sailboat of your own to cruise in the Neuse, you can charter a day sail, rent a boat to use, or take some lessons from either Bow to Stern, or Oriental School of Sailing. Kayaks and paddleboards are available to rent from several local businesses, and spending a day exploring or fishing in one of our many backwater creeks is an adventure you will not soon forget! There are even chances to get out and try some parasailing for those that want to try something a little more on the edge.
Perhaps the greatest asset the Neuse River offers is some of the best recreational fishing around. The warming waters greet anglers with a springtime mix of trout, puppy drum, rockfish, flounder, and more! The local creeks and river shorelines fill up with schools of mullet and menhaden, and the hungry predators are not far behind! Anyone coming down to thy their luck on the weekends will find plenty of fish willing to stretch your line.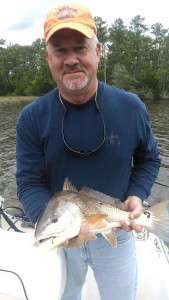 Don't forget that we have a stable of world-class guides that can put you in the right spots and give you a chance to catch a fish of a lifetime! Contact Gary Dubiel, Mitch Blake, Dave Stewart, Joe Ward, Ashley King, Bobby Brewer, or Dave Eakins and let one of them get you hooked up!!
Make your plans now to come visit Oriental this season and let River Neuse Suites host your stay!!