Annual "Art on the Neuse" Arts Festival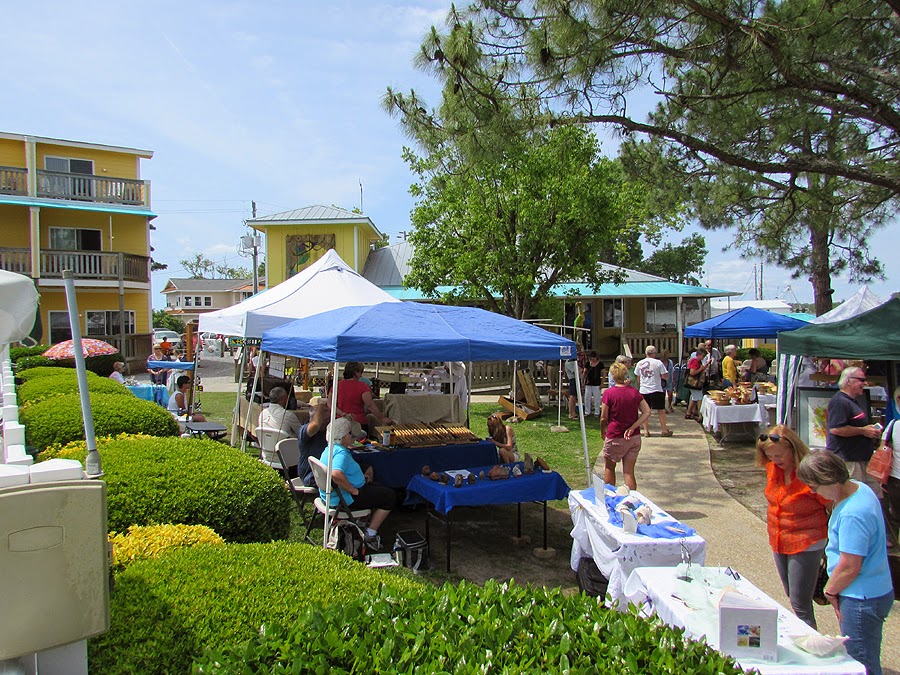 The twelfth annual "Art on the Neuse" arts festival was held this past weekend. This charming event draws ever larger crowds as Oriental has become known as a mecca for artists who often draw their inspiration from the waters surrounding our town.
Good music and good food were also to be found at the festival and the weather provided a perfect backdrop. Regular festival goers told us it was the best one yet!